Forever Vent is happy to provide decontamination services for homes and businesses. We use a "green" disinfectant cleaner, like Benefect Botanical Disinfectant and Concrobium Disinfectant, to decontaminate and disinfect any area from 1,000 square feet to 50,000 square feet.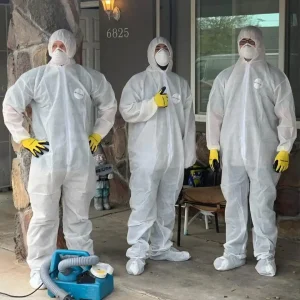 Our technicians also use cold fogger technology, which mists the disinfectant cleaner to better cover the surface area and ensure each surface is as clean as possible. We also clean and disinfect the ventilation system to help fight the spread of dust and dirty air particles.
Bus stations, schools, houses of worship, restaurants, and other buildings where people gather together should regularly be decontaminated to help fight the spread of germs and diseases. Schedule your appointment today!