The Native Americans used phrases like "pleasant land" and "gathering place by the water" to describe the area we now know as Milwaukee. Milwaukee is known for its breweries, many of which offer tours chronicling its role in the beer industry. It is one of the largest cities in the state of Wisconsin, located on Lake Michigan's western shore.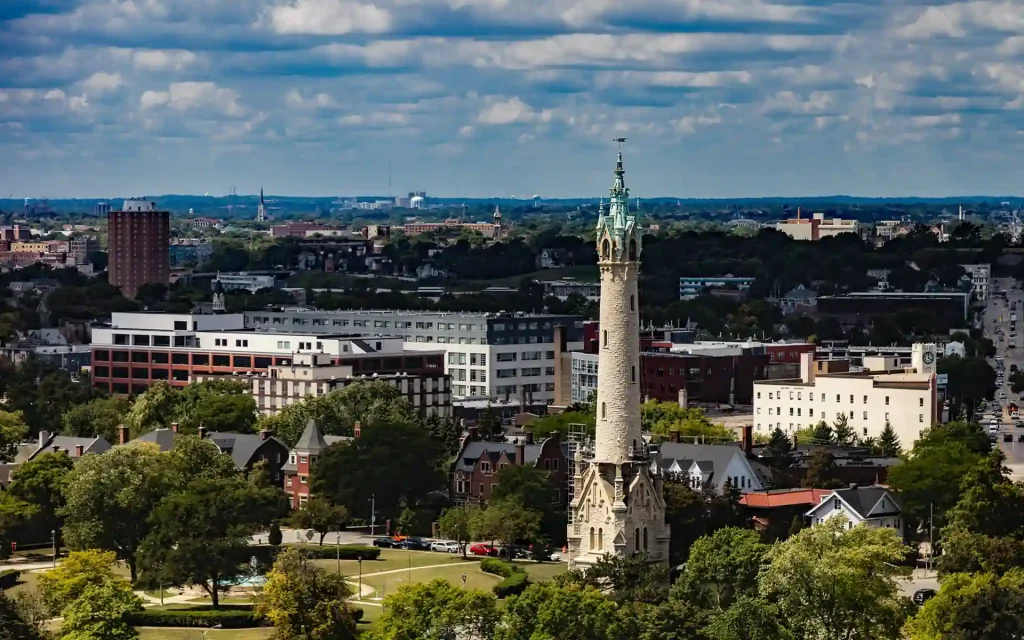 For all its glory and beautiful golf courses, Milwaukee homes still face the same challenges as any other major city. Clean air duct vents are one of those challenges, especially during cold winters.
How can you tell if your home needs air duct cleaning service? Look for the following signs:
Dust coming out of vents when the heater or air conditioning is on.
Heater not getting enough airflow.
Higher amounts of insects, rodents or other vermin inside your home.
Severe allergies or other respiratory issues.
Forever Vent offers professional air duct and dryer vent cleaning services in Milwaukee and surrounding areas. Call us and get cleaner, healthier air today!
Christopher Latham Sholes invented the modern QWERTY typewriter in Milwaukee. After the inventor moved to the city to write for a newspaper, he created a "typewriting machine" — now known as the typewriter — in 1873.
Forever Vent provides air duct cleaning and maintenance services for all Milwaukee area residents in the following zip codes: 53022, 53051, 53154, 53202, 53203, 53204, 53205, 53206, 53207, 53208, 53209, 53210, 53211, 53212, 53213, 53214, 53215, 53216, 53217, 53218, 53219, 53220, 53221, 53222, 53223, 53224, 53225, 53226, 53227, 53228, 53233, 53235, 53295.